1. Whether it was Harry Potter and Green Lantern or Chacha Chaudhary and Nagraj, find a souvenir of his favourite geek interest.
Potterheads need this. Check it out here.
2. A 3G recharge. Let's be honest here – it's what he really wants.
3. A written pact that you will only listen to music with your headphones on from now. SWIFT MUST STAHP!
4. He'll probably never admit it but boys want to be clean and nice smelling too. But salons seem like death lairs to them.
Hence the spa at home kit. Get it here.
5. Real deal girl advice. You know he needs it. He knows he needs it.
6. If he's a younger brother, he wants some cold hard dough. Moolah. Cash. All forms of currency accepted.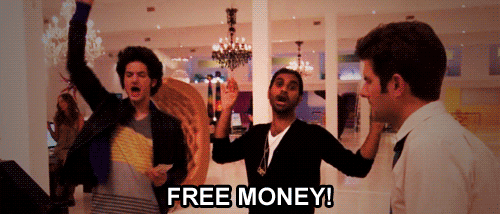 Especially since he's probably borrowing from Mom to give to you for Rakhi in the first place.
8. Even if you can't afford the ones in his wallpaper, you could get him a super bike for a day.
Find out here how to rent a Harley for a day.
9. For the foodie, how about a private pani puri stall where he can eat to his heart's content?
To make that happen go here.
10. Get the best sister award by gifting him a PlayStation. Or a Nintendo since it is at the end of the month, you know.
11. And finally, for the one to rule 'em all. Smuggle in this.
Maggi, come back! *wipes tear*
Say Happy Raksha Bandhan with a surprise! Visit Oye Happy to make it happen.
comments