1. Cute socks and stockings. Seriously, why don't more people buy us these essentials?
2. An all expense paid vacation, whether it's for a shack at Hampi or a suite in Vienna.
3. Pepper spray / mace / machete for self-protection. Better yet, a break from the usual catcalls and harassment on account of the holidays.
4. It's winter! Bring out the goodies. Cupcakes, croissants, cookies and more, please.
Get all you can eat cupcakes here.
5. Netflix in India. The "and chill" part to follow.
We're starting a petition.
6. A photo shoot! There are only so many times we can *hint* at our friends to click pictures when we're feeling especially pretty.
Find a professional photographer to click your next profile picture here.
7. A DDLJ / Kuch Kuch Hota Hai / other SRK like fling. To make our teenage Bollywood fantasy come alive.
8. A tiny trip back to childhood wouldn't hurt. Can we watch cartoons, play hopscotch and be 5-year olds again for a day pleeeease?
9. A girls night out! We wants it. We needs it.
10. Forget spa weekends. We want an unlimited daaru and pizza weekend.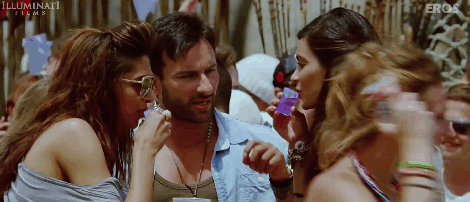 You can actually make that happen.
11. And as cliche as it might be, a very merry Christmas with our loved ones!
Make all your Christmas wishes come true. Visit www.oyehappy.com.
comments