1. To attend your cousin's wedding without every aunty there saying "you're next!" 2. Or worse, not having to suddenly encounter an aunty-ji weaponised with a NRI MBA rishta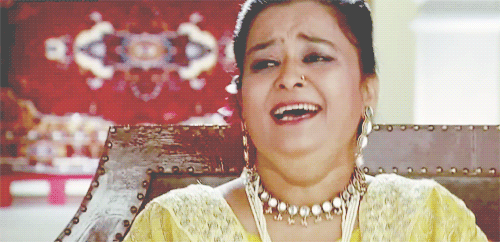 3. Not getting asked if you can make "round rotis and aloo gobhi" yet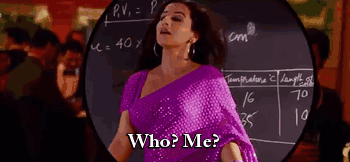 We could pick the tindey ki sabzi elective in college but I chose rocket science instead
4. Ads that don't tell you we need to be fair or lovely to get that job
Yes, my resume totally lists my complexion rated on a scale
5. Or anyone telling you we can't do something because that's not what "good Indian girls" do
We're going to ride our bikes all the way to "I don't give a damn" town
6. As many gulab jamuns as you like because hey, you look fabulous just the way you are
Psst… you can get unlimited cupcakes here.
7. Watch your favourite movies – be it Kill Bill or DDLJ – and sob at the happy ending. Badass doesn't mean emotionless
8. And for that matter, taking a day off to pamper your gorgeous self
Spa at home? Check here. Luxury spa day out? Check here.
9. Rocking that sari or LBD without fear of daadi's comments or attention from roadside Romeos
10. Following your passion even if it means hiking and trekking across South America solo without your family going like this
11. Just a day without having to hear the words "don't" and "can't" and only the phrase "be your awesome self"
Slay it, girl!
Treat yourself, you deserve it. Visit www.oyehappy.com.
comments