1. The Nagin that can kill by glaring at you and striking with her fingertips. We hear she likes milk though.
2. Komolika aka Drama Queen Extraordinaire aka MIL from Hell. Well, at least her eye shadow game's on point.
3. Lijjat Papad's mascot bunny. This is the stuff childhood nightmares are made of. Hey ad execs, what were you thinking?
4. The quintessential white-saree-and-clinking-anklet-wearing ghost woman also called the Mohini. We hear she's a real man eater.
5. Even Maleficent's got nothing on Makdee's Shabana Azmi. Bonus point to the costume – you can whisper "That one girl annoyed me quite a bit" just when someone's about to bite into their chicken.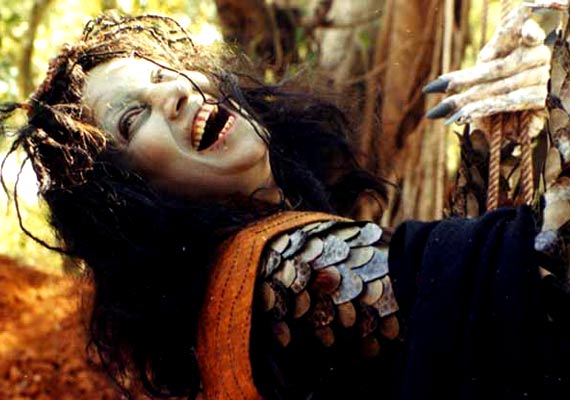 6. Watch the silent screams of the children in the background and tell us all the blinding bling isn't terrifying.
7. Whoever knew that a Bharatanatyam costume in disarray could make us hide under the couch whimpering? Cue 'Raa Raa' as entrance music.
8. Thank you Joker for forever making us scream when a trip to the circus is announced. We're still a bit wary of Rudolph's red nose to be honest.
9. He's a saint. He's a superhero. He's… making us shudder and we aren't even sure why.
10. Move over Lex Luthor, you got nothin' on Crime Master Gogo's swagger. Who wants to kill civilians when you can kill the style game?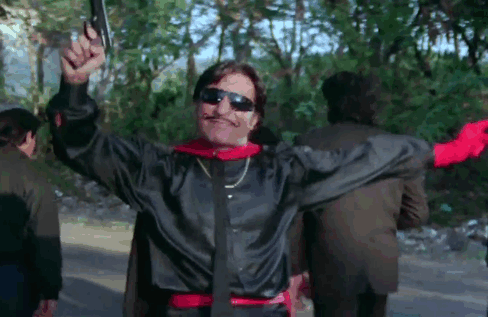 11. And in contention is Mogambo. If James Bond had to face this one, we all know who'd be weeping to be sent home.
12. You don't wear a Rajnikanth costume. The Rajnikanth costume wears you. And obliterates everything in a 5 metre radius.
P.S. To surprise your Halloween guests or better yet, your special someone on Halloween, visit www.oyehappy.com.
comments