1. For keeping your BFF's secrets safer than Swiss bank lockers, you deserve the world's biggest bear hug.
Find it here.
2.For every time you've paid for drunken Saturday evenings, you deserve a special treat.
Find it here.
3. If you're one of those who apologetically slur after a few drinks, here's a naughty drinking game to uncover all your dirty sheecrets!
Find it here.
4. A quirky 'Thank You' letter for the times you've let them sneak into your house at 4 a.m.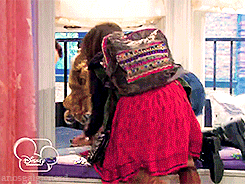 Find it here.
5. You deserve a treat of unlimited pizza and beer for all the times you've paid for the Gol Gappas from your pocket money.
Find it here.
6. And to catch up on the days that you've missed on hanging out together, how about a weekend trek at the hill stations?
Find it here.
7. You've had always had their back and you deserve to be told how special you are on little message cards.
Find it here.
8. A photo frame with your best pictures for being the group's official photographer.
Find it here.
9. For the chocolates, lunch box and everything else you've shared with them, you definitely deserve a box of delicious home-made chocolates.
Find it here.
10. Or unlimited cupcakes to munch on?
Find it here.
11. And for the thumb fights that you've had with them in childhood, we've built a whole wrestling ring for that.
Find it here.
12. A hangover kit with mint chocolates, tea bags and more for all the deadliest hangovers you've all woken up to.
Find it here.
13. Definitely a Pandora's box for being their full-time Love Guru.
Find it here.
14. Finally, a "Friend Forever" badge for making them laugh and kicking their asses every time they needed it.
Find it here.
Someone truly said "Friends are the family you get to choose". Cherish the memories of friendship with gifts and surprises on www.oyehappy.com.
comments