1. Pani puri? It's not the real deal unless it's called golgappa
2. "Bhaiya, kitne mei diye?" is how it starts whether you're at Paharganj or Palika Bazar!
3. Be it your yaar ki shaadi or a date, you know how to make an entrance
Add more swag to your next entry by getting your very own limo here
4. Weekends for you are all about Beer-Sheer and some Murgh Tikka from Khan Chacha!
5. You're a chalta firta brand ambassador of Sarojini Market!
6. Mc Donald's, KFC or Saravana Bhavan, Butter Chicken is all you want!
7. Your kandha was chauda with pride at every shot in Rang De Basanti!
8. Everyone who lives in the capital is royalty. It's a damn fact.
Conduct your royal affairs in rides for them. Get it here
9. Break up? Patch up? Exam pass ya fail? "Chal yaar daaru peete hai" is your ultimate solution!
10. Saying Traffic Constable is too much Angrez, so you call them Thulla!
11. World War 3 will start in the parking lots of Dilli. 'tis another true fact
12. Your car is a moving discotheque- peppy dance moves included!
13. You hate it when your cousins or friends staying in Noida and Ghaziabad call themselves 'DELHIITES'
Not cool y'all. Next time treat them to a glitter bomb you can find here
14. Saath samundar paar or do sheher paar, Delhi is the 'BESHT' city for you!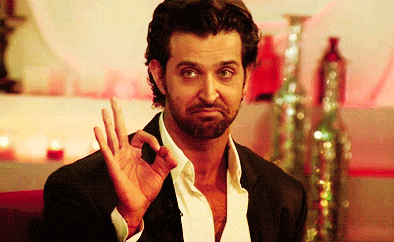 Live it up in the big city with new experiences every day! Visit www.oyehappy.com to treat yourself and your fellow Delhiites.
comments